Deeply grateful to @Lumen_prize, for awarding the Art and Technology Prize to Drawing Operations, a project I started in 2015 exploring human and machine collaboration. Thank you Carla Rapoport, and Jack Addis for your support and welcoming me into the Lumens family.
.
.
In these deeply uncertain times, I find myself thinking of #DonnaHaraway's writing in Staying With The Trouble 🖤: "It matters what worlds world worlds. We become together or not at all." Collaboration, for me, is a way to steer away from "a technophobic spiral, by conceiving of humans & machines as interacting parts of complex adaptive systems." .
.
.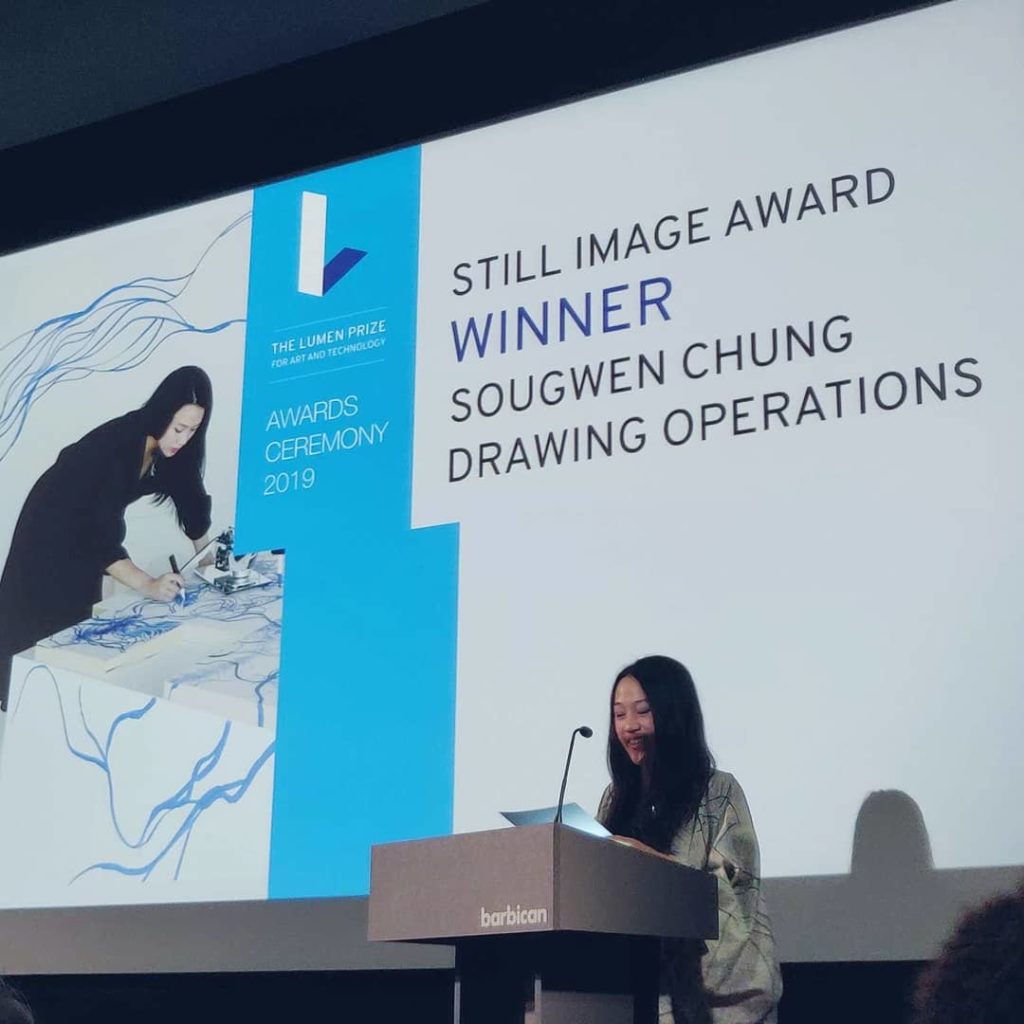 Thank you to the early support of Drawing Operations Unit: Generation 1 by @juliaxgulia Karen Wong and Lisa Phillips through @NewMuseum's incubator project @NewInc. And the continued development of Generation 2: Memory by CG-Arts NTT InterCommunication Center @japan_media_arts_festival and @jmaf_residency@a.wakimoto@takahikoazami. Was a pleasure to have iterations researched at Pier Nine @sherryingw and @salvagione.
.
.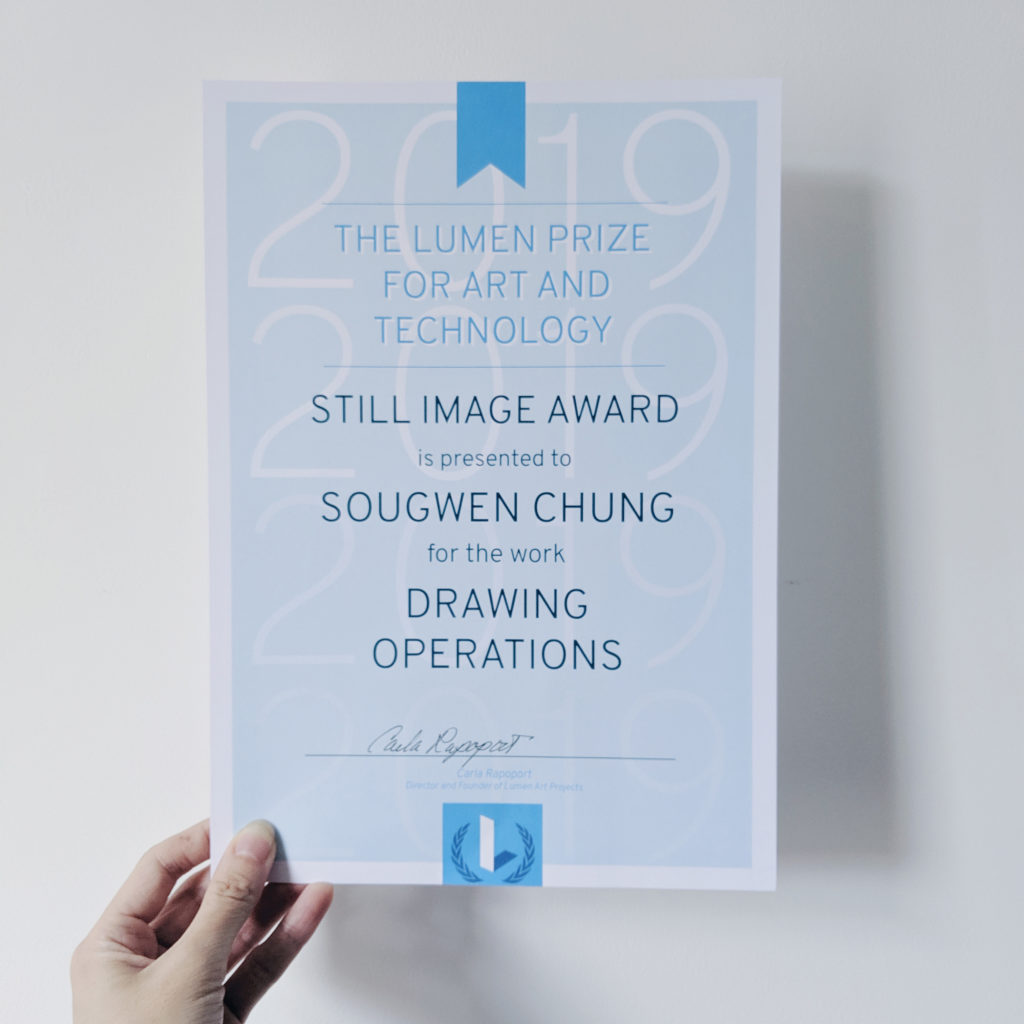 Currently developing forthcoming generations, focused on Collective Collaboration with the support of @googleartsculture@dh7net
.
.
Thankful for the contributions of friends and collaborators @hardmaru@YotamMann, @MaryFranck, @_frnsys & musical collaborator @aquarianyes.
.
.
So much more to come. 🌹